Car connector
Type2
Charging current
3x32A
Charger connector
Changeable
Product information
With this cable, you can charge any plug-in hybrid or electric vehicle with a type 2 charging socket from almost any European outlet with a suitable adapter. With the Type2 adapter, this cable also acts as a Type 2- Type 2 charging cable.

The charging current is adjustable from 8A to 32A. The adjusted current is retained in the memory and is clearly indicated by the LED light on the box. Maximum 22 kW charging power. A self-resetting high-quality residual current device as well as overheating protection for the power plug and charging electronics.
The cable works perfectly whether your vehicle's built in charger is 1-,2- or 3-phased.
Lataa käyttöohjekirja (PDF)
User manual, ENG (PDF)
Bedienungsanleitung, GER (PDF)
Technical information
Made in the EU
TÜV SÜD Certified
CE approved
High quality self-resetting RCD (AC 30 mA; DC 6 mA)
Overheat protection for plugs and charging electronics
Charging current adjustable 8

A, 13A, 16A, 23A tai 32A virralle

.
The device detects the adapter used and adjusts the maximum charging power accordingly
Maximum charging power 22 kW
The adjusted current remains in the memory even after the cable is disconnected from the wall
Sturdy adapter connector made by Phoenix Contact
Operating temperature -30 to +75 degrees
IP-44 rating, splash-proof (plugs IP44, housing IP 65, adapter connection IP 65)
Compatible with electric cars and plug-in hybrids with a Type2 charging socket
Charging method: Mode 2 and Mode 3
Quality guarantee
Made in Europe
Two-year guarantee
CE marked
TÜV certified
Manufacturer's information
Eevi is a brand of high-quality electric car charging cables. European manufacture, high-quality components and detailed design guarantee safe and reliable charging in all conditions. The products have been tested in accordance with industry standards, and user experience shows that they also work in harsh northern conditions. You can buy Eevi charging cables from the Atonos online shop.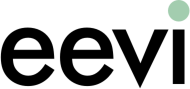 Compatible adapters